For physical persons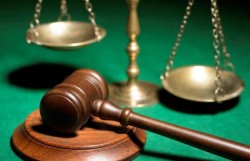 You have decided to go to court? Defendant became a witness, victim? You want to prosecute? Under the law, anyone whose rights have been violated may apply to court to protect the violated rights, defend their rights or to halt the prosecution.
But it is not so simple. In each case, the law determines who is entitled to and how to protect their rights. In obvious cases, you can choose the tactics and ways to protect themselves. But in other, less obvious, in order to seek protection of their rights need legal assistance.
Advocates and Lawyers' Law of the Russian Defense "are highly skilled practitioners in the provision of legal services for various categories of cases.
counsel in civil cases;
criminal lawyer;
counsel on administrative matters;
attorney in family disputes (cases Affairs);
counsel on labor disputes (cases Affairs);
counsel on housing disputes (cases Affairs);
Lawyer for insurance disputes (cases Affairs);
private counsel;
advocate for the protection of consumer rights;
lawyer on copyright;
attorney for an accident;
Advocate inheritance disputes (cases Affairs);

Sincerely attorneys and lawyers, "Law & Order"

Legal counsel in criminal and civil cases, counsel in civil (inheritance, insurance, contract, labor, administrative, family, housing, property and property) disputes, personal lawyers, monitors real estate transactions, consumer protection, copyright protection ; assistance in case of accident; inheritance and more.