For legal persons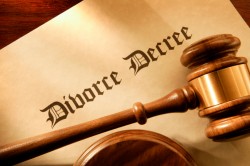 "It is guaranteed to minimize the legal risks of business?" - One of the most frequently asked questions our customers.
Price legal error is very high, up to a complete loss of business. Our answer, based on many years of successful practice, is: "Ask for help only to experienced legal practitioners and advocates." Experts "of the Russian legal protection" is characterized by high skills, knowledge of judicial practice and experience of successful work to protect the rights and legitimate interests of legal persons.
What services are offered by "Law & Order"
Lawyer in the arbitration
Debt Collection
Tax Disputes
Customs dispute
Corporate disputes
Land disputes
Insurance disputes
Representation in court of general jurisdiction
Protecting intellectual property
Representation in regulatory institutions
PR-support processes
Legal service
We are committed to: represent your interests in arbitration courts and courts of general jurisdiction to render effective assistance in tax, customs, corporate disputes, intellectual property protection, to defend your rights and legitimate interests in the regulatory authorities, to resolve any legal questions arising in your business.
What makes working with us?
Reduce legal risks. Our skilled lawyers and attorneys know very well how to wait for trouble and how to prevent them.
Save money. You will be able to give up their own large legal department. We have competent professionals to address any legal problem.
Convenience. You do not have to make, supervise the work, fire-house lawyers based on the current business - tasks. Just call us and we will solve your problems by yourself.
We guarantee to protect your rights and interests best.
Where to start?
Sign up for the oral advice.
Information for a confidential and will not be disclosed.